The Mayhew Animal Home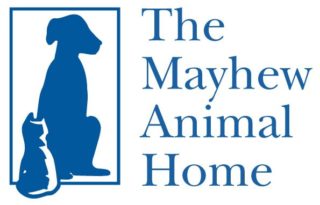 The Mayhew Animal Home is currently one of the busiest and most effective animal welfare organisations in London, helping thousands of dogs, cats, rabbits and other animals escape a life of abandonment, neglect and cruelty each year.
More than just a rescue and re-homing centre, The Mayhew offers free and low-cost veterinary services from our Community Veterinary Clinic, provides a range of Community Animal Care programmes through the work of our Animal Welfare Officers and has a growing Mayhew International arm improving the animal welfare worldwide.
It costs over £3,400 a day to run The Mayhew Animal Home;
The Mayhew can take in about 30 dogs in our kennels, 150 cats and kittens and up to 6 rabbits;
The Mayhew runs a Foster Care programmes for cats and dogs awaiting adoption;
The Mayhew has three Animal Welfare Officers, who work out and about in the community providing assistance and advice to animals and their carers;
The Mayhew offers low cost neutering, microchipping & vaccinations to all dogs, cats and rabbits and provides free neutering services for Bull breeds and cats that are eligible for the C4 scheme;
The Mayhew also runs a Pet Refuge programme for pet owners in crisis, allowing them to place their animals in a caring foster home for a short period of time;
The Mayhew Animal Welfare Officers also work with local Councils, Housing Associations, RSPCA and Metropolitan Police to address the misuse and mistreatment of dogs in the community;
The Mayhew offers Animal Care courses and qualifications in conjunction with the College of Animal Welfare;
Mayhew animals visit local residential care homes, help groups and childrens' hospitals;
The Mayhew takes part in over 50 events every year, including store collections, local and National events and larger Mayhew fundraisers;
Our celebrity supporters include Ricky Gervais, Sophie Ellis Bextor, Neil Morrissey, Anthony Head and Doris Lessing.
Web Links
Tree of Life for Animal (TOLFA)
TOLFA Animal Hospital is a small but passionate charity founded in 2005 in Northern Rajasthan, India.
24/7 their rescue vehicle is on call to collect sick and injured street animals.
They run a busy Animal Birth Control (ABC) project to humanely lower the street dog population and every dog is vaccinated against rabies.
365 days of the year they have a FREE clinic so impoverished farmers can get medical care for their animals and as part of their education project they go into schools and talk to children about animal and human welfare.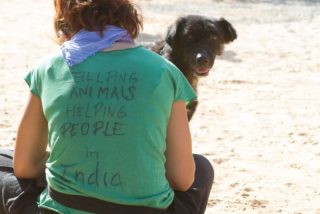 Web Links