Molly & Max is a state-of-the-art practice in Parsons Green, Fulham. We opened in purpose built premises in January 2010, with extended opening hours, and helpful, warm and friendly staff. It is important to us that we work with the best equipment and also stay right up to date with the latest medical knowledge. The practice is extremely spacious, and allows us to keep cats and dogs separate to ensure a trip to the vet is a calm experience for both animals and owners. Our primary source of new clients is by recommendation by current clients, as we genuinely provide both excellent service and care.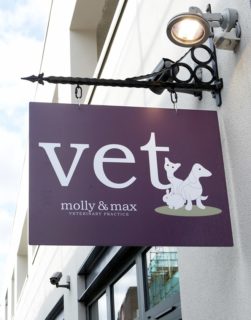 Address:
Molly & Max Veterinary Practice
4 Heathmans Road
Parsons Green
London SW6 4TJ
Heathmans Road is just off Parsons Green Lane, with Alfa Romeo on the corner of the entrance to the road. We have private parking available, and can provide clients with parking permits when they visit.
Visit Google Maps to see where we're located.
Tel: 020 7751 0182
Fax: 020 7681 1408
Email: pets@mollymax.co.uk
Web: www.mollymax.co.uk
Opening hours:
Monday-Friday, 8am-7pm
Saturday, 8am-2pm
Sunday, closed
An emergency service operates at other times, including Sunday and Public Holidays.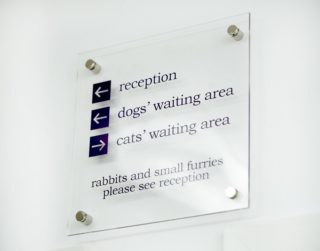 Services we offer:
We treat dogs, cats, rabbits and small furries. We provide:
Complete Preventative Care – vaccination, microchipping, worming, flea treatment, lungworm prevention, health checks.
Pet Passport- including rabies vaccination and blood tests, ability to issue passports and export health certificates. We can prepare pets for travel to both EU and non-EU countries.
Fast and easy registration.
Extended opening hours.
Separate dog and cat wards, and separate waiting areas.
Practice tours- please ask us!
Private parking.
Dentistry, including dental x-rays, which are vital for properly diagnosing dental disease.
Digital x-ray facilities with superior diagnostic abilities.
Full surgical suite (spays, castration, lump removal as well as more complex surgeries).
Ultrasound- for investigating disease, including heart disease, and pregnancy diagnosis.
Endoscopy and Otoscopy (a camera to look inside the ear and other cavities).
Referral to specialists where needed.
Blood tests and other lab tests both in our own lab and by referral to an external lab.
Isolation ward to prevent contagious disease spreading.
Special care for rabbits.
We are within easy distance of Fulham, Putney, Chelsea and Hammersmith.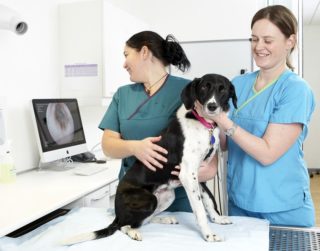 Our Vets are:
Ella Massy-Greene BVSc(hons) MRCVS
Alice Duvernois BVetMed MRCVS
James Laidlaw BVSc MRCVS
Our Registered Veterinary Nurse:
Our Veterinary Nursing Assistant:
We are members of:
The British Veterinary Association
The British Small Animal Veterinary Association
The International Society of Feline Medicine
The British Veterinary Dental Association
The Rabbit Welfare Association
The Society of Practising Veterinary Surgeons