Halloween can be fun for the whole family and in recent years it has become more and more popular. But can also be stressful and dangerous for your pet dog. Your dog may be exposed to many unfamiliar sights and sounds, especially with so many scary costumes about.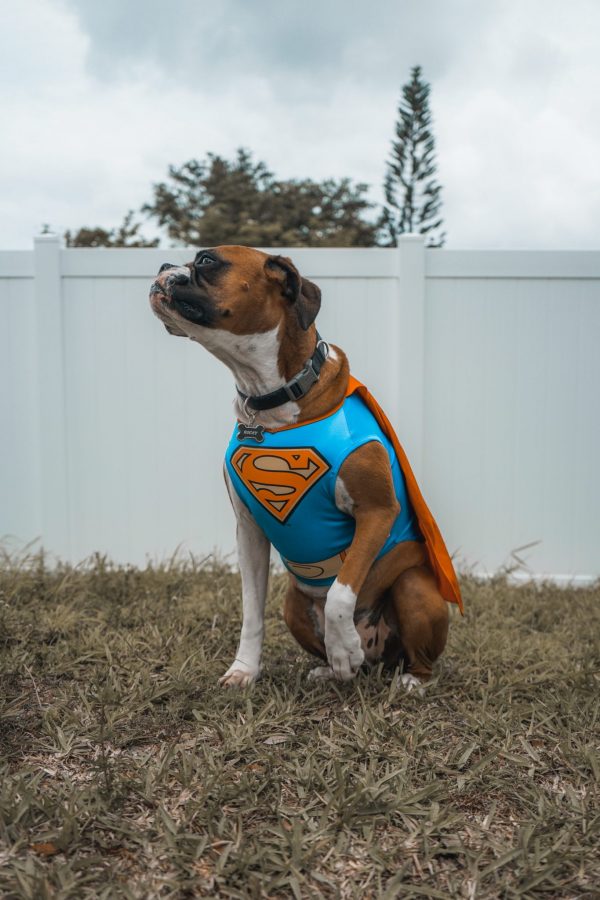 How to keep your dog safe on Halloween
Your family should consider the following points to ensure your dog is kept safe this Halloween:
Walk your dog before dark. This will decrease their chance of coming into contact with people in costumes who may potentially be intimidating for your dog.

Feed your dog before any loud noises or fireworks begin. When your dog is distressed they may decide they do not want to eat/

Provide a safe 'hiding' den. Place their favourite toys and bed in this area, and ensure it is somewhere they have easy access too. You may also want to place an Adaptil plug-in in this area.

Turn up the volume on the TV to help overshadow noises from the outside.

Don't leave your dog alone in the garden. Your dog may try to escape if scared.

Be cautious when opening doors so your dog doesn't escape.

Never force your dog to wear a costume. Dog's who not used to wearing items of clothing or costumes may find this particularly stressful.

Keep human treats and sweets away to avoid a possible ingestion toxicity.

Don't force your dog to receive any unwanted attention. Let your dog decide if they want to interact with people, dogs should never be forced into situations they do not feel comfortable in.

Think twice about taking your dog out trick or treating! Just because it is an enjoyable activity for your family does not mean it will be for your dog.
Please keep a close watch on your dog this Halloween to reduce any chance of distress, so that he/she and the rest of the family can enjoy the celebrations without any mishaps or troubles.